American Express noticed many Platinum Card Members canceled their Cards shortly before the annual fee was due. Presumably, they believed they weren't getting enough value to warrant the hefty $550 per year fee. This, combined with research showing Card Members were unaware of their full suite of benefits, provided a ripe opportunity to educate them on their benefits at the most opportune time: right before the renewal period.
But a generic marketing mailer wasn't going to suffice.
We wanted to push the boundaries, personalizing the communication to highlight the core value of the Platinum Card for
each
unique Card Member.
As Creative Director and Designer, I worked with the Creative Director of Copy to bring this project from concept to completion. I created wireframes to get client buy-in on our highly-personalized gatefold brochure concept.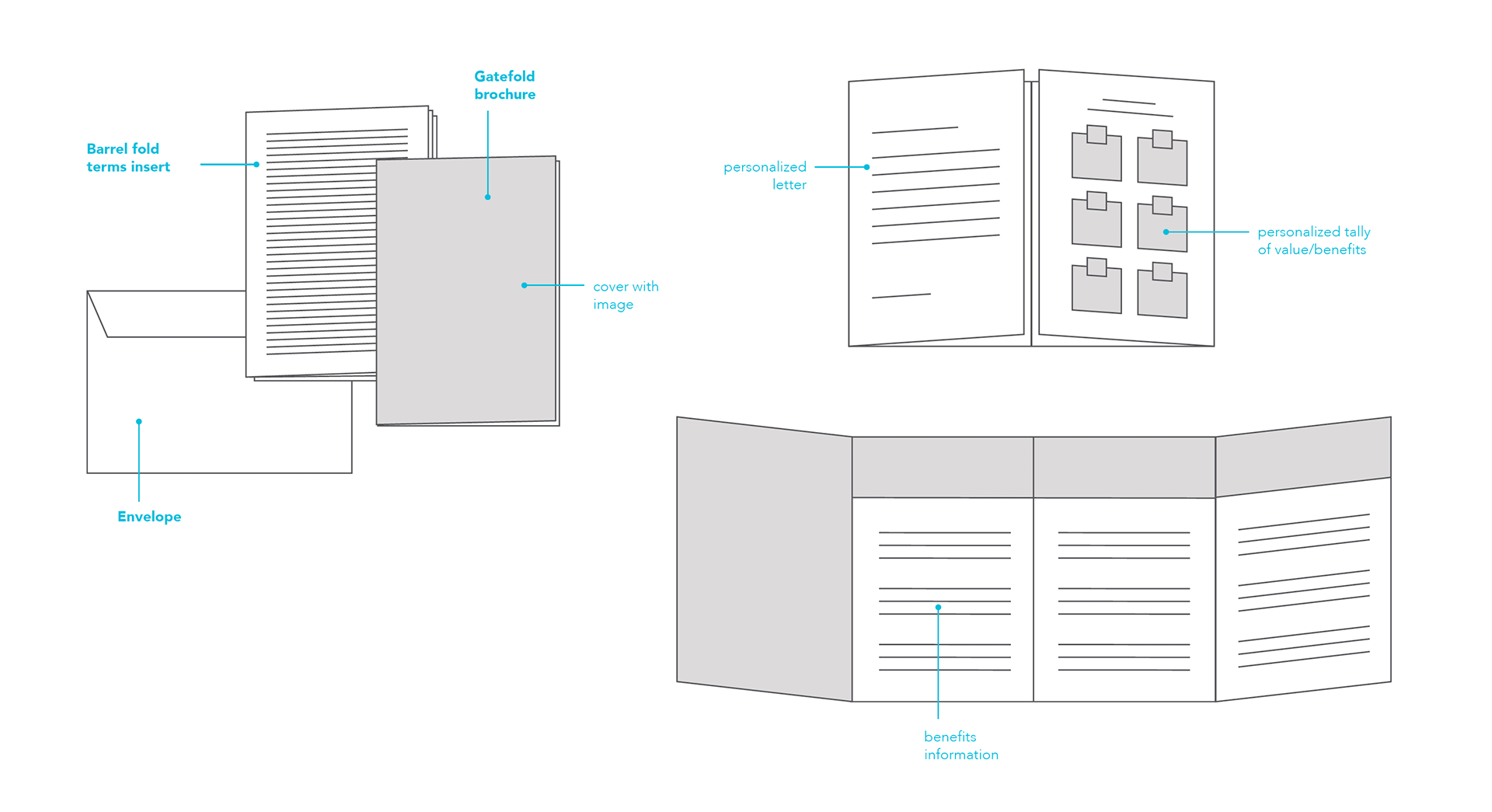 Our concept focused on the Card Member.
Which benefits did the Card Member enjoy over the last year? Which did they have yet to take advantage of? With a personalized letter opposing a customized summary of benefits and value, the brochure immediately becomes very relevant. The Card Member can easily see which benefits they have taken advantage of (highlighted with a check mark) along with its associated monetary value.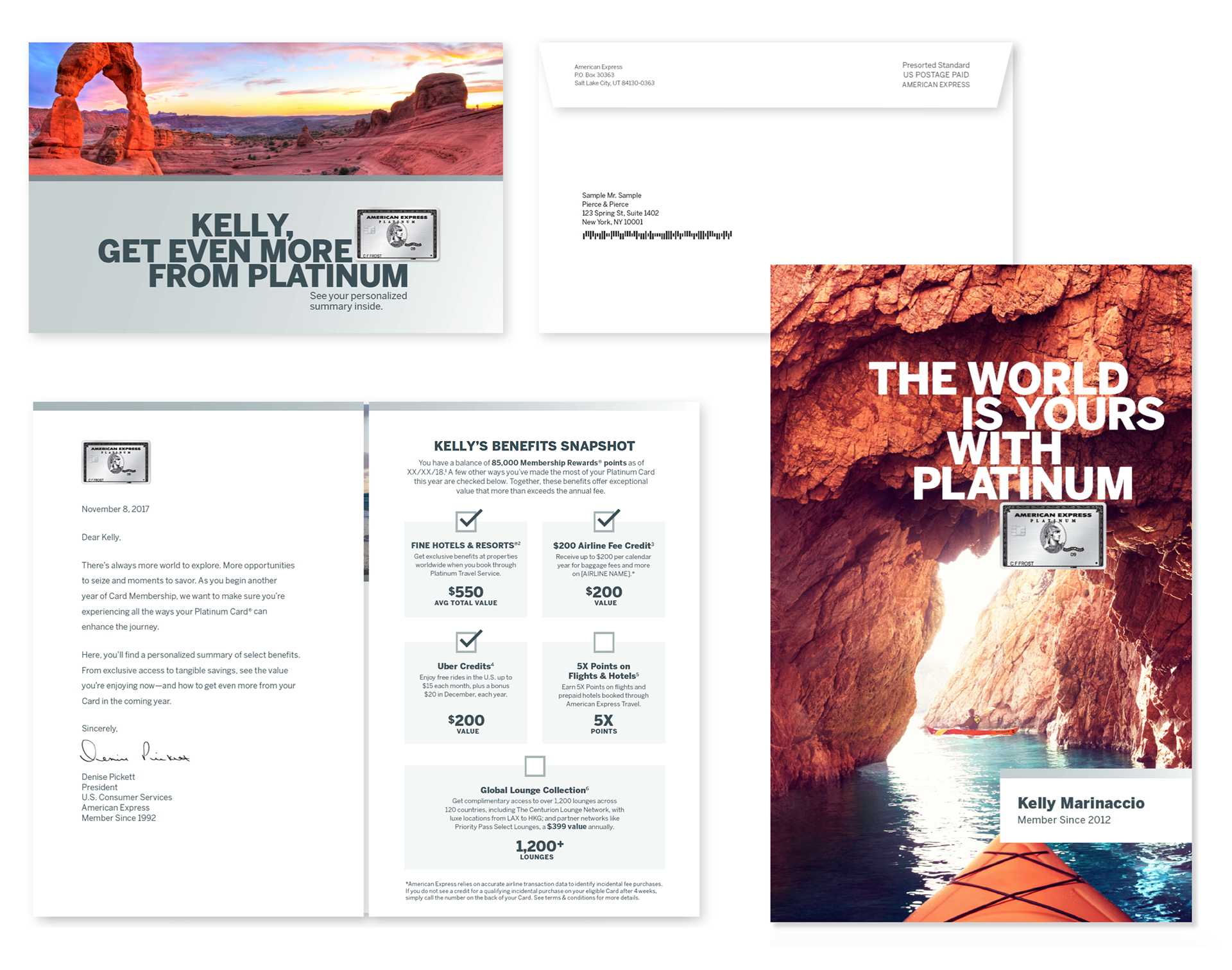 With customization and personalization, comes designing for corner cases
. We identified Card Member subgroups where alternate messaging would be more effective. For example, Card Members that were deemed "low engaged" received a benefits panel that emphasized the value of each benefit rather than highlighting which benefits they had taken advantage of, as shown below.
Inside, the brochure featured a laundry list of benefits Platinum Card Members enjoy, highlighting additional perks in an aspirational way. 
By reminding members of the value and exclusivity attached to their card, the power of membership took center stage during an important renewal period.